Iata ca Paragon Partition Manager a ajuns la versiunea 11. Site-ul Giveaway of the Day il ofera gratuit, printr-o promotie valida doar astazi, 06 septembrie 2011.
Iata ce inseamna Partition Manager. Instrumentele avansate de partitionare ale Paragon Software va ajuta sa controlati si sa administrati in intregime hard disk-urile.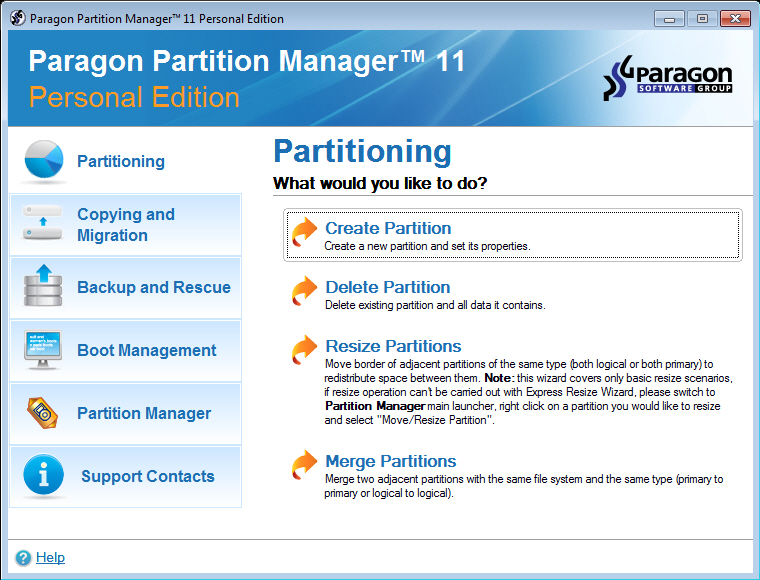 Beneficind de o capacitate marita de stocare a hard-disk-ului, nevoia de a imparti spatiul devine mai importanta ca oricand. Acest instrument de partitionare este ideal pentru restructurarea hard disk-ului dvs. beneficind astfel de o stocare a datelor optima si eficienta.
Caracteristici esentiale si beneficii:
Creaza, formateaza, sterge partitia. Puteti crea, formata si sterge o partitie de pe orice sistem de fisiere.
Creaza expres o partitie. Creati o noua partitie in locul dorit pe hard disk, formatati-o in NTFS si apoi o veti vedea in sistem.
Muta/sterge partitiile. Puteti redimensiona si/sau muta partitiile pe un hard disk.
Redimensioneaza o partitie expres. Cresteti spatiu disponibil pe un hard disk utilizând spatiul nefolosit al unei partitii adiacente (inclusiv partitii ale Apple Boot Camp).
Informatii detaliate despre produs gasiti la adresa web a Partition Manager 11 Special Edition.
Obtineti licenta gratuita accesand pagina urmatoare:
https://ro.giveawayoftheday.com/partition-manager-11/