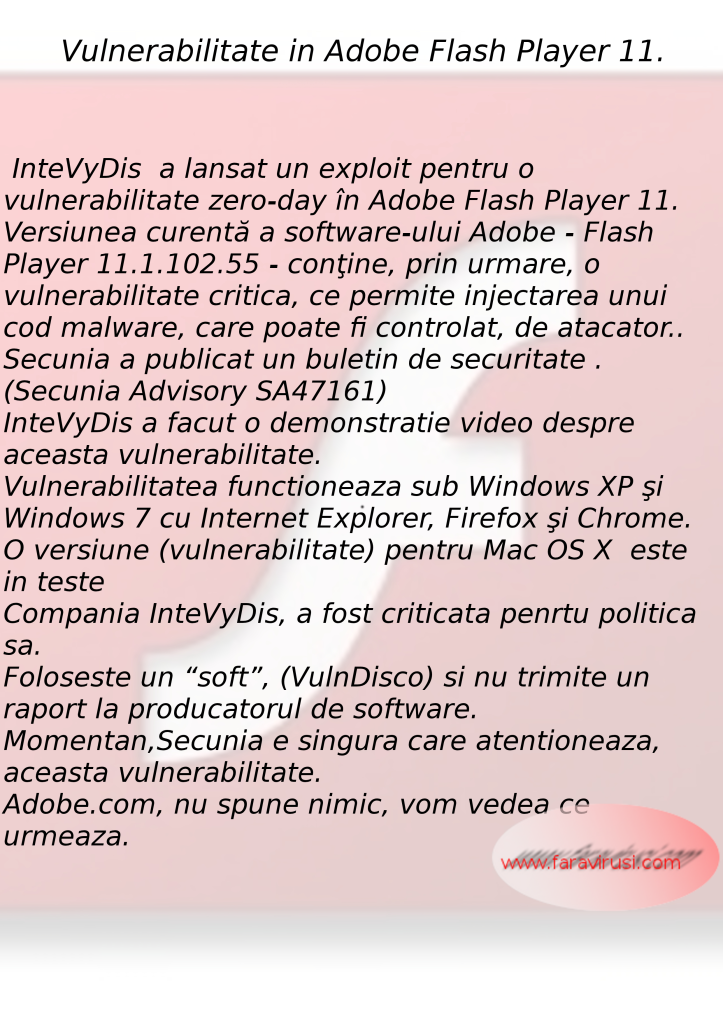 Secunia.
Hi list,
Recently we've released Flash 0day exploit with Vulndisco SA
Great demo of this exploit in action –
https://partners.immunityinc.com/movies/VulnDisco-Flash0day-v2.mov . The
video also demonstrates IE sandbox escape module from White Phosphorus
exploit pack.Flash exploit makes use of two vulnerabilities, bypasses DEP/ASLR and
works on Win7/WinXP with FF, Chrome and IE. OSX version is coming.Best,
Evgeny Legerov
https://archives.neohapsis.com/archives/dailydave/2011-q4/0081.html

Film-ul e in format .mov, cred ca nu toti vor putea sa-l vada!